SICK extends distribution agreement with Yokogawa
European agreement now becomes global
SICK, a German producer of sensors and solutions for industrial applications, has agreed that Yokogawa Electric of Japan will distribute and service SICK Process Analytical instrumentation on a global scale.
This agreement, which was announced at ACHEMA 2012, broadens a distribution agreement signed three years ago at ACHEMA 2009, which was targeted at the European process analytical markets.
Michael Markus, head of marketing and sales of SICK's analyser division, said the collaboration has allowed the firm to broaden its market position as a solution provider in process analytics.
Seizo Nakamura, Business Development Manager for the Analytical Products Business Division at Yokogawa, said the collaboration has significantly improved Yokogawa's ability to provide turnkey process and environmental automation solutions for process industries from a single supplier.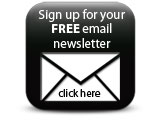 Norbert Zeug, formerly staff member of Yokogawa in Europe and since March 2012 in charge as Strategic Industry Manager Chemical & HPI at SICK, has been nominated as the liaison manager of the co-operation.
Companies