Sanofi Board ousts CEO Christopher Viehbacher
Chairman Serge Weinberg will take up the role until a replacement is found
Christopher Viehbacher
Sanofi's Board of Directors ousted Christopher Viehbacher as Chief Executive following a special meeting held this morning (29 October).
Viehbacher, who has been the French drugmaker's CEO for six years, subsequently resigned as a director of the company.
The Board said Sanofi would continue the strategy of international expansion based on research and innovation that it had pursued under Viehbacher and thanked him for helping the Group 'to move through a sensitive and important transition phase'.
Viehbacher's dismissal followed poor relations between the CEO and the Board.
Going forward the Board said Sanofi needs to 'pursue its development with a management aligning the teams, harnessing talents and focusing on execution with a close and confident cooperation with the Board'.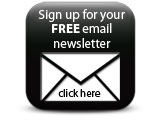 Chairman Serge Weinberg will take on the CEO role until a replacement for Viehbacher has been appointed.
Companies