Sanofi to acquire Genfar of Colombia
Aims to expand its portfolio in Latin America
Sanofi is to acquire Genfar, a manufacturer of generics, over the counter and prescription drugs headquartered in Bogota, Colombia, for an undisclosed sum.
The French drugmaker says the transaction will make it a market leader in Colombia and expand its portfolio of affordable pharmaceuticals in Latin America.
'With the acquisition of Genfar, Sanofi has a unique opportunity to strengthen its presence in Latin America through a large portfolio of affordable pharmaceuticals in a broad range of markets in the Andean countries and Central America,' said Heraldo Marchezini, senior vice president, Latin America at Sanofi.
The closing of the transaction is subject to certain conditions and is expected in the first quarter of 2013.
Genfar, established in 1967, is now the second largest generic company in sales and leader in units in Colombia and has a commercial presence in Venezuela, Peru, Ecuador and ten other countries in Latin America. In 2011, Genfar's total sales were US$133m, with 30% of sales generated outside Colombia.
Sanofi says Genfar is 'an excellent strategic fit' supporting the firm's emerging markets strategy. It allows it to accelerate its diversification in the Andean Region and complements its portfolio in the region, including Medley, in Brazil.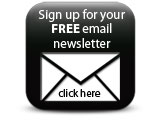 The addition of Genfar's animal health products to Merial's portfolio will also expand Sanofi's animal health footprint in the region.
Companies