Sartorius Stedim BioOutsource offers N-Glycan assay
In-depth profiling of IgG glycosylation coupled with ADCC assays enables generation of robust biosimilar comparability data
Sartorius Stedim BioOutsource offers new N-Glycan assay
Sartorius Stedim Biotech (SSB) has launched an N-Glycan assay for the in-depth profiling of IgG glycosylation.
This new physico-chemical assay, developed by SSB's subsidiary BioOutsource and offered in combination with its Antibody Dependent Cell Cytotoxicity (ADCC) assay platform, combines data on the molecular structure with a key therapeutic mechanism of action. This will generate comprehensive, highly accurate biosimilar comparability data, driving shorter drug development timelines, the firm says.
The new N-Glycan assay is one of a range of orthogonal methods, including analysis by CD16a (FcγRIIIa) and SPR binding, as well as ADCC functional assays that BioOutsource offers to provide a detailed testing package to generate evidence suitable for regulatory submissions.
BioOutsource's new assay involves enzymatically-removing glycans from the antibody, functionally derivatising them and separating the glycans by UHPLC. The glycans are then identified by on-line electrospray ionisation mass spectrometry (ESI-MS), enabling confident assignment and precise quantification of the different structures.
Dr Daniel Galbraith, Chief Scientific Officer at Sartorius Stedim BioOutsource, said: 'The structural classification and monosaccharide composition of carbohydrates attached to the constant region of therapeutic biosimilar antibodies is key to their binding. An accurate understanding of these glycans ensures effective selection of biosimilars that have the optimum ADCC activity to destroy tumour cells.'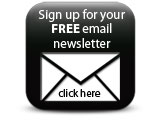 Galbraith continued: 'Our new N-Glycan assay coupled with our ADCC assays will help deliver this understanding by providing robust biosimilar characterisation data suitable for the regulators, thus enabling efficient drug development and more rapid entry into clinical programmes.'
Companies