Sartorius Stedim BioOutsource offers assays for testing biosimilarity of biologics
New ready-to-use assays enable quick and simple generation of precise biosimilar comparability data
Sartorius Stedim BioOutsource facilities in Glasgow where new assays for testing biosimilarity of three leading biologics have been developed
Sartorius Stedim Biotech (SSB) has added new ready-to-use assays for testing Actemra, Stelara and Lucentis biosimilars to its portfolio.
The new assays, launched by SSB's subsidiary Sartorius Stedim BioOutsource, will allow biopharma manufacturers to generate accurate comparability results rapidly and cost-effectively, the firm says.
The new products include: Actemra IL-6R neutralisation bioassays; an Actemra IL-6R binding ELISA; Stelara IL-12/IL-23 binding assays; a Stelara C1q binding assay; a Stelara neutralisation bioassay; Lucentis VEGF binding assays and a Lucentis VEGF neutralisation bioassay.
They complement BioOutsource's existing portfolio of assays and expand the number of molecules the company can now support to more than nine.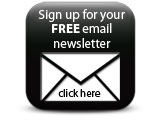 BioOutsource also has its own in-house R&D department and is continually adding to its portfolio of assays. Therefore, if an assay is not listed, scientists can contact the firm to discuss its availability, or use the company's expert services to configure an assay to meet their specific requirements.
Companies