Sartorius Stedim Biotech enters partnership with BlueSens
Will distribute oxygen and carbon dioxide sensors under BioPAT Xgas brand for microbial fermentation and cell cultivation processes
SSB will sell oxygen and carbon dioxide sensors from BlueSens under the BioPAT Xgas brand
Sartorius Stedim Biotech (SSB), a supplier of pharmaceutical and biotech equipment, has added to its range of analytical products by entering into a global sales partnership with BlueSens, a German expert in sensor technology used for inline measurement of gases in microbial fermentation and cell cultivation processes.
Under the agreement, SSB will assume global marketing and distribution of BlueSens' oxygen and carbon dioxide sensors, and sell them under the BioPAT Xgas brand.
SSB is continuously expanding its process analytics portfolio in the area of sensor technology to measure pH and dissolved oxygen, temperature, glucose, lactate and biomass, non-invasively and in realtime. BioPAT Xgas enables precise, reproducible information to be obtained about the progress of fermentation, without having to take samples and analyse them in a laboratory.
Stefan Schlack, Senior Vice President of Marketing at SSB, said: 'These sensors make our bioreactors even more intelligent. They analyse metabolic processes in realtime during cultivation and help our customers better understand their processes. Used in combination with our software, these sensors are powerful tools for optimising biopharmaceutical production processes and accelerating development.'
BioPAT Xgas will be sold as an equipment package that includes SSB's single-use and reusable bioreactors. The sensors are integrated into SSB's BioPAT DCU control units and SCADA software, called BioPAT MFCS.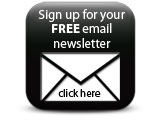 In conjunction with Sartorius software, BioPAT Xgas analyses critical process variables, such as oxygen uptake rate (OUR), carbon dioxide production rate (CPR) or respiratory quotient (RQ).
Companies