Sartorius completes purchase of liquid handling business of Biohit
Sartorius adds mechanical and electronic pipettes to its laboratory product portfolio with the acquisition
Sartorius completes the purchase of the liquid handling business of Finnish laboratory supplier Biohit
Sartorius, an international supplier of process and laboratory technology, has completed its €68m purchase of the liquid handling business of the Finnish laboratory supplier Biohit Oyj, expanding its product offering for laboratory applications.

The companies signed the sales contract on 26 October. Biohit's extraordinary shareholders meeting approved the deal on 23 November. Completion took place yesterday (14 December).

The Biohit liquid handling business is a global leader in mechanical and electronic pipettes, as well as associated consumables.

The company employs around 400 people and generated sales of approximately €38m and EBITDA of around 13% in 2010. Its major customers are research, quality assurance and academic laboratories as well as hospitals.

Biohit's liquid handling business has been transferred to Sartorius, including the associated intellectual property rights, production facilities in Finland and China, sales subsidiaries in eight countries, other property, agreements, and certain responsibilities.

The employees and management team of the liquid handling business transferred to the new owner on their existing terms of employment. Biohit's current president and ceo, Jussi Heiniö, transferred to Sartorius as part of the transaction.

As a result of the deal, the Sartorius laboratory business will represent around a third of the Group's future sales. Up to now, Sartorius has been selling laboratory balances, laboratory water purification systems, moisture analysers and consumables for sample preparation. Mechanical and electronic pipettes are among the types of small instrumentation most frequently used in laboratories.

The larger Sartorius Biotechnology division supplies products and services for the manufacture of biopharmaceuticals.

Dr Joachim Kreuzburg says the first priority is to offer customers the entire range of products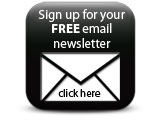 'The liquid handling business will make an important contribution to the growth strategy of our laboratory unit,' commented Dr Joachim Kreuzburg, chief executive of Sartorius AG.

'I am pleased that we have closed this acquisition as fast as planned. Our first priority in the integration process is rapidly to offer our customers the entire range of products and services with the same high quality we're known for, all from a single source.'


Companies