ScinoPharm to build US$38m cytotoxic injectable plant
Contract Manufacturing | Finance | Ingredients | Research
For the production of injectable products to treat cancer
ScinoPharm Taiwan, a global provider of process r&d and API manufacturing services, will invest NT$1.13bn (US$37.6m) in a high potency cytotoxic injectable plant for the production of cancer drugs at its plant on the Tainan Science Park in Taiwan.
The firm plans to build a facility that will include space for r&d, quality control, washing, sterilisation, manufacturing, filling, lyophilisation, packaging, and storage.
There will be one line for the oncological production, capable for producing liquid and lyophilised vials. In a separate, isolated area, there will also be equipment for prefilled syringes dedicated for non-cytotoxic products.
The entire injectable plant will meet international cGMP standards. For the cytotoxic area, where high potency oncological products will be produced, containment equipment will be installed with proper safety protection.
Design and construction of the plant is expected to begin in the second half of this year, with completion in 2014.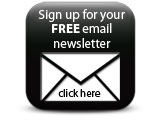 Jo Shen, president and ceo of ScinoParm, said: 'By expanding into the field of oncological injectable formulation, ScinoPharm will be able to provide a vertically integrated, one-stop shop service for our API customers.'
Companies