Sigma-Aldrich adds packaging facilities in Wuxi, China and Bangalore, India
Contract Manufacturing | Packaging
Enhances the company's capabilities in the Asia-Pacific region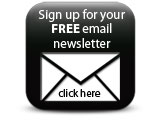 Sigma-Aldrich Corporation has opened a new facility in Wuxi, China that will provide localised packaging, analytical services and quality control for high-quality products.

In addition the firm has completed an expansion of its Bangalore, India operation with a larger distribution centre and new packaging facility.

Both projects are part of the life science company's strategy to invest in high-growth emerging markets and expand its global footprint.

'Over the last decade China has invested heavily in industrial growth, and now we are viewing a similar expansion in China's healthcare, pharmaceuticals and life-science markets,' said Rakesh Sachdev, Sigma-Aldrich president and ceo.

The Wuxi facility is on approximately 20 acres of land, which provides a platform for future expansion of products and services.

The 57,000ft2 expansion in Bangalore complements existing r&d, custom synthesis and manufacturing infrastructure. It will also provide a localised approach to support customers in India and the Asia-Pacific region.

'India is a key location for us, where we engage in the entire spectrum of activity including manufacturing, r&d, packaging and distribution. The country has huge potential and we plan to continue our focus in this important market,' said Sachdev. 'We currently have small-scale manufacturing in India. Based on customer input, we are evaluating further expansion programmes that could include larger-scale manufacturing in the future.'

The Bangalore extension adds approximately 49,000ft2 of distribution space and 8,000ft2 of packaging space.

Sigma-Aldrich has operated in Bangalore since 1991 and has been at its current location since 2006.


Companies