Single Use Support supplies filling and filtration platform for CGT CDMO
Indianapolis-based Genezen has ordered RoSS.FILL CGT to fill lentiviral vectors into small single-use bags
Biopharma solution provider Single Use Support has announced an order from Genezen, a cell and gene therapy CDMO.
The Indianapolis-based CDMO has ordered RoSS.FILL CGT to fill lentiviral vectors into small single-use bags. Designed for cell and gene therapies, the automated, cGMP-compliant filling and filtration platform is used to dispense small to medium sized volumes of highly valuable drug substances into multiple small single use bags. The technology will be supplied to Genezen's facility by the end of 2021.
Co-CEO of Single Use Support, Thomas Wurm, said: "We are proud to be supporting Genezen with their automated filling manufacturing process and to be part of their ongoing major growth", said Wurm.
Genezen CEO, Ray Kaczmarek added: "It's an exciting time to announce this agreement with SUSupport as Genezen makes significant strides towards the completion of our new multiphase 75,000+ sqft cGMP lentiviral and retroviral vector production facility in early 2022. Our facility will deliver cGMP-compliant viral vector production and a full suite of complementary process development capabilities to support commercial readiness."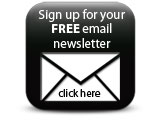 "Having partners such as SUSupport in place will be one of many essential components as we scale our operations to deliver high-quality programs and vector production services to our clients.", Kaczmarek said.
Companies