Single use mixer makes media mixing easy
The Flexel for Magnetic Mixer is a single-use mixing solution for buffer, media or feed formulation
Flexel for Magnetic Mixers now offers volumes of 1,500 and 2,000 litres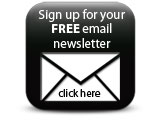 This single-use magnetic mixing system is designed for aseptic mixing in process development and manufacturing applications. It is ideal for biopharmaceutical processes that require powerful mixing torque, such as buffer preparation, media preparation, product re-suspension and homogenisation applications.

It is a non-invasive, mixing unit that uses Sartorius Stedim Biotech Flexel 3D bag technology, the Palletank stainless steel container and ATMI patented mixing technology. A stainless steel cross-mounted on a pulley system enables the single-use bag to be unfolded for easy filling and optimal drainage.

Mixing is based on a bottom-mounted magnetically-driven impeller capable of providing high torque mixing in large liquid volumes. Powder transfer is facilitated by the 4-inch powder addition port that provides for direct connection of a 15 L or a 30 L powder transfer bag suspended from a powder bag holder. The interchangeable magnetic mixer drive unit is mobile, cart-mounted and designed to interface with any of the Palletanks.

Major improvements in bag installation and handling paired with the efficiency and speed of impeller mixing systems make the Flexel for Magnetic Mixer an ideal disposable mixing system for buffer, media or feed formulation and large volume liquid-liquid homogenisation.


Companies