Software upgrade for RTS Tube Auditor
Improves screening quality, reduces costs and saves time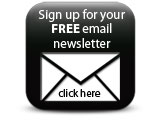 RTS Life Science, a supplier of automated sample management and pharmaceutical testing systems, based in Manchester, UK, has added a series of software features to the RTS Tube Auditor.

The firm has also recently opened a new US headquarters and formed RTS Life Science LLC following the purchase earlier this year of Hatch Science, a Massachusetts-based life science company.

The new US division, with a team of 20 people, is headed by Martin Schwalm as president and Larry Chin as vice president of sales, North America.

The RTS Tube Auditor is said to improve screening quality, reduce costs and save time, enabling screening and sample management staff to increase efficiency and improve understanding of the quality of their samples.

New software features include a simple four-step wizard-based calibration process; additional user configurability options to improve audit traceability and ease LIMS integration; and improved tube type auditing allowing discrimination between empty or missing tubes and support for tubes containing mixing beads.

RTS Tube Auditor is a bench-top instrument suitable for manual operation or integration into automated systems. Its high-speed vision technology allows a full 96-way SBS tube rack to be audited in less than two minutes.

In addition, Tube Auditor ensures complete sample safety and avoids the potential for sample degradation as there is no need to de-cap tubes during the auditing process.


Companies