Sonoco Thermosafe opens production and distribution facility in Germany
Will manufacture insulated packaging for temperature-sensitive products
Sonoco ThermoSafe, a division of Sonoco and a leading global provider of temperature-controlled packaging for the transportation of pharmaceuticals, biologics, vaccines and other temperature-sensitive products, has opened a new facility in Duren, Germany, at an existing Sonoco site which manufactures tubes and cores. This German facility will manufacture insulated packaging and serve as the primary distribution and warehousing hub for Western Europe and the Middle East.
'Along with our plant in Ireland, Sonoco ThermoSafe's new facility in Duren gives us the flexibility to serve our customers out of multiple locations in Europe,' said Niall Lehane, General Manager, Sonoco ThermoSafe Europe. 'In addition to manufacturing insulated shippers, we can warehouse and distribute to customers throughout Europe, the Middle East and Asia. This facilitates just-in-time delivery and reduces costs for our customers.'
Lehane continued: 'With Sonoco's global footprint of 347 facilities, we now have the ability to serve our customers at almost any of these locations. Our new Duren facility demonstrates our capability and commitment to providing local solutions to our global customers.'
The new Sonoco ThermoSafe manufacturing site is ISO9001:2008 certified.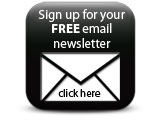 With operations in North America, Europe, Asia and South America, the company offers refrigerated, frozen or controlled-room-temperature applications.
Companies