Study shows promise for improving quality of life for patients suffering from COPD
Preliminary results from Philips-sponsored study reveal reduced hospital readmissions with use of home non-invasive ventilation
Health technology company Royal Philips has released preliminary results of an independent, multi-centre Home Oxygen Therapy - Home Mechanical Ventilation (HOT-HMV) study carried out by respiratory experts at St Thomas' Hospital in London.
Philips leverages advanced technology and deep clinical and consumer insights to deliver integrated solutions. Its participation in the HOT-HMV study builds on the company's global leadership in COPD management. COPD is estimated to become the third leading cause of death in the next 15 years, according to the World Health Organisation - more than breast cancer, colorectal cancer and prostate cancer combined.
The Philips-sponsored study researched the benefits of home non-invasive ventilation (NIV), referred to as HMV in the study, for patients with COPD. Initial results from this study reveal that patients using HOT with HMV are half as likely to be readmitted to the hospital.
The HOT-HMV study used a randomised controlled trial that compared the use of HMV and HOT therapies with HOT alone in 116 patients with persistent hypercapnia.
'Our goal with this study was to find a way to provide COPD patients with oxygen therapy, as well as home ventilators, in an effort to lower the number of patients being readmitted to hospitals,' said Dr Nicholas Hart, professor and clinical and academic director of Lane Fox Respiratory Unit, St Thomas' Hospital. 'The results of the HOT-HMV study have the ability to change the way that COPD patients are treated worldwide. We're looking forward to continuing the trial over the next five years to monitor survival rates, which we hope will rise, and readmission rates, which will hopefully fall.'
In 2015, Philips funded and co-authored a retrospective study that evaluated COPD patients who were hospitalised two or more times within a year and transitioned to a COPD management programme. The results of the study showed that the readmission rate on patients using NIV therapy in combination with a multifaceted programme of clinical support services was reduced by 88% during the subsequent 12 months.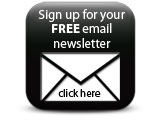 'Managing COPD is more than simply providing patients with respiratory devices, which is why Philips continues to innovate and advance NIV therapies in the hospital and home,' said Eli Diacopoulos, Business Leader, Home Respiratory Care, Philips. 'It's about providing support across the entire continuum of care, and Philips is uniquely positioned to make this a reality.'
Companies