Takeda transfers HPV vaccine licence agreement to Chemo-Sero-Therapeutic Research Institute
Institute to continue research efforts to support future commercialisation of the vaccine
Takeda Pharmaceutical has transferred its licence agreement with the Japan Health Sciences Foundation (HS Foundation) for worldwide patent rights of a human papillomavirus (HPV) vaccine to the Chemo-Sero-Therapeutic Research Institute (Kaketsuken).
Takeda had entered into an agreement on October 2010, with the Japan HS Foundation to develop the HPV vaccine for the prevention of cervical cancer. Takeda subsequently conducted preclinical development of the vaccine. Following the transfer of this licence agreement, Kaketsuken is to continue research efforts to support future commercialisation of the vaccine.
The HPV vaccine candidate was invented by Dr Tadahito Kanda, who has long been involved in HPV vaccine research at the National Institute of Infectious Diseases in Japan. Dr Kanda is now affiliated with the RIKEN institute.
Meanwhile, Takeda Pharmaceutical has expanded its Singapore operations by relocating its emerging markets business unit to the city from Zurich. Takeda's decision to relocate this hub demonstrates its decision to propel the momentum of the emerging market business, said Giles Platford, president for emerging markets at Takeda Pharmaceuticals International.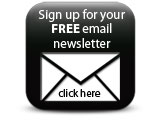 He said the move also emphasised the importance of the Asia Pacific region as a pillar of Takeda's long term growth strategy.
Companies