The Discovery Labs redevelops GSK facility into collaborative ecosystem
The $500m site will be made into the largest "co-working" ecosystem for healthcare, life sciences and technology-enabled companies in the country
The Discovery Labs is redeveloping a US$500 million former Pennsylvania GlaxoSmithKline facility. The site will be made into the largest "coworking" ecosystem for healthcare, life sciences and technology-enabled companies in the country.
The platform company formed by MLP Venutres, acquires former pharmaceutical R&D facilities to create ecosystems for innovation in which many companies co-exist. The latest acquisition is made up of two areas combined. Firstly, the one million sqft Upper Merion West Campus and secondly, the 640,000 sqft Innovation at Renaissance Campus in King of Prussia.
This one-of-a-kind environment provides a creative and entrepreneurial workplace that stimulates synergistic collaboration, where companies large and small thrive from each other's energy, wisdom and innovation.
Discussing the new ecosystem, CFO of Discovery, Audrey Greenberg, said: "The Discovery Labs is 20 times larger than the average coworking space, such as WeWork, and provides the mission-critical infrastructure needed to operate healthcare, life sciences and technology-enabled companies."
Greenberg explained that the size of each Discovery Labs enables enterprise-level companies to work side by side with startup and emerging companies and enjoy the benefits of the coworking phenomenon. Adding that this is expected to be on an international scale.
"The Discovery Labs brings together healthcare, life sciences and technology-enabled companies that rely heavily on enterprise-level infrastructure and who want to occupy space specifically designed for a modern, tech-enabled workforce with all the amenities necessary to hire top talent," said Richard Heany, President of The Discovery Labs.
Capabilities
At the heart of the community is IQ Connect, The Discovery Labs incubator, a partnership with The Pennsylvania Biotechnology Center, one of the most successful incubator operators in the world. The incubator for early-stage companies provides the necessary facilities, equipment, mentoring, and community programming to help them achieve their goals quickly, and efficiently.
IQ Connect is a 100,000 sqft business incubator and laboratory, which brings together researchers, entrepreneurs and product development startups, along with human resources, venture capital, investment banking and other business services to pursue discovery and development of transformative scientific, life sciences, tech-enabled industrial, venture and consumer products.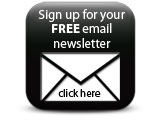 Pennsylvania was chosen as it is recognised as one of the fastest-growing biotech hubs in the world. Known as the "Cellicon Valley" for its leadership in research and development of gene and cell therapy. Successful companies such as Spark Therapeutics, which won the FDA's first gene-therapy approval for a genetic disease, have thrived in Philadelphia. According to research from CBRE, Philadelphia ranked fourth for Medical Research & Health Services on a list of the country's top biotech clusters.
Companies