The Pirbright Institute plays host to biosecurity experts from around the world
High containment laboratory complex now known as the BBSRC National Virology Centre: The Plowright Building
Delegates attending the 16th workshop of The International Veterinary Biosafety Workgroup get a unique opportunity to tour the BBSRC National Virology Centre: The Plowright Building
Taking advantage of an opportunity to tour The Pirbright Institute's new high biocontainment laboratories in Surrey, UK before they become operational at the end of the year, the Institute recently hosted the 16th workshop of The International Veterinary Biosafety Workgroup (IVBW).
This international event saw participation from 70 biorisk management experts representing 50 organisations from 19 countries. Representatives from all of North America's foot-and-mouth disease (FMD) laboratories as well as the majority of Europe's FMD labs participated in the workshop which covered a variety of biosecurity and biorisk topics with a focus on high containment facilities involved in work on high risk pathogens. Experts in their fields gave presentations on regulatory and management issues, design issues, energy and sustainability, animal welfare and animal handling.
The Pirbright Institute is a world-leading centre of excellence in research and surveillance of virus diseases of farm animals and viruses that spread from animals to humans.
Delegates were given an exclusive tour of the Institute's new high containment laboratory complex which has recently been named the BBSRC National Virology Centre: The Plowright Building. They also toured facilities at the Animal Health and Veterinary Laboratories Agency, and Public Health England.
The Pirbright Institute's Head of Biorisk Management, Dr Uwe Mueller-Doblies, said: 'By hosting the IVBW workshop we were able to showcase our new laboratories to colleagues from around the world. It gave us a wonderful opportunity to share with them the recent technological advancements that have gone into creating an innovative and high impact biocontainment facility.
'The BBSRC National Virology Centre: The Plowright Building provides a unique capacity for the UK and Europe and will be the new home to more scientists working on viruses at high containment than in all other UK facilities combined. Funded by UK government via the Biotechnology and Biological Sciences Research Council, this exciting new research centre demonstrates important strategic investment into the control of viral diseases of livestock.'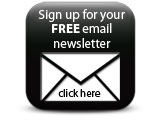 Construction of another containment laboratory complex on the Pirbright campus has recently begun. This will accommodate the Institute's scientists who study diseases of poultry, and who are currently located at the Institute's campus in Compton, Berkshire.