The Track & Track Academy is more than just a training centre
It is a place to combine excellent trainings with the exchange and transfer of knowledge on such topics as counterfeit protection. Especially for those in the pharmaceutical industry, or other highly regulated industries with high product quality levels, who have open questions about serialisation or Track & Trace, this is the place to go to. Professional trainers and experts on various topics share their knowledge in individual training courses, seminars and workshops.
To link theoretical knowledge with hands-on experience, a spacious, well-equipped showroom with multiple lines is available.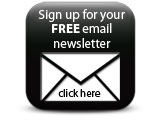 With the experience of more than 40 years in inspection solutions, the launch of the T&T Academy was a logical extension of Laetus' portfolio. Just two years after its start, the team of trainers had to be expanded and further training rooms are in planning. The T&T Academy is a great success and has received many praises by those who used it.
Companies