Thermo Fisher extends technology collaboration with University of Birmingham, UK
New Phenome Centre Birmingham will use Thermo Fisher mass spectrometry instruments to advance metabolic phenotyping and metabolomics studies
Prof Mark Viant, Prof Myra Nimmo and Prof Sir Mark Walport at the opening of the Phenome Centre Birmingham
Thermo Fisher Scientific is extending its technology collaboration with the University of Birmingham in the UK.
The firm will supply advanced mass spectrometry instruments to the University's new Phenome Centre, which had its grand opening yesterday (23 May), to assist in research into metabolic phenotyping and metabolomics studies.
In collaboration with Birmingham Health Partners, the Phenome Centre Birmingham is an £8m facility that aims to provide University of Birmingham scientists with the tools needed to conduct large-scale metabolic phenotyping research.
Scientists at the Centre will conduct studies that will look to:
understand molecular mechanisms associated with human ageing, and how diseases develop across the life course into old age
identify molecular targets for nutritional, exercise or drug interventions to fight diseases such as diabetes, cancer and arthritis
identify metabolic biomarkers that will help in the diagnosis of diseases, and understand how patients will respond to treatment
The Phenome Centre Birmingham is the third to open globally, following the National Phenome Centre in London and the Singapore Phenome Centre. More centres are planned across the world, with a view to creating a network of facilities that will allow for significant advances in studies of metabolism in human health and disease.
'We are pleased to continue our long-standing collaboration with Thermo Fisher in these important areas of metabolome research,' said Professor Mark Viant, Director of Phenome Centre Birmingham.
'Combined with our strong impact in technology and method development, we look forward to the benefits we will translate to the human population through stratified medicine approaches.'
The new facility is equipped with instruments for untargeted and targeted assays including the Thermo Scientific Q Exactive Focus Hybrid Quadrupole-Orbitrap, TSQ Quantiva Triple Quadrupole and Orbitrap Elite Hybrid Ion Trap-Orbitrap mass spectrometers, each equipped with a Thermo Scientific liquid chromatography system. In addition, a Q Exactive Plus Hybrid Quadrupole-Orbitrap mass spectrometer will be used for training purposes in the Birmingham Metabolomics Training Centre.
State-of-the-art equipment has also been provided by Beckman Coulter, Bruker and Waters.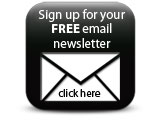 Thermo Fisher has been collaborating with Professor Viant and Dr Warwick Dunn from the University of Birmingham for more than 10 years. Most recently, the organisations collaborated to accelerate research in high-resolution accurate mass (HRAM) and triple quadrupole liquid chromatography-mass spectrometry (LC-MS) for life sciences applications. As part of these collaborations, Thermo Fisher provided the University of Birmingham with prototype technology for evaluation, supported several PhD students on metabolomics related research projects and collaborated with the Phenome Centre Birmingham in the Metabolomics Training Centre.
Featured Companies