Tillotts Pharma and Zeria appoint new Global Head of Innovation
Tillotts Pharma and the Zeria Group have announced Dr Karima Boubekeur has joined as the group's new Global Head of Innovation.
Boubekeur will lead research and development, as well as the business development and licensing (BD&L) functions.
She joins the Zeria Group from AstraZeneca where she was VP Emerging Portfolio and Search & Evaluation. Boubekeur has more than 30 years' experience in the pharmaceutical industry where she held several global leadership positions in R&D and Partnering with companies including Novartis and Roche. She has worked in Switzerland, Japan and Sweden.
Boubekeur's main responsibility as Global Head of Innovation will be to bring Tillotts and the Japanese parent company Zeria closer together to leverage both organisations' expertise in R&D and BD&L.
With this approach, the companies will be able to better focus and align the efforts towards developing a sustainable, well-balanced and innovative pipeline and portfolio of marketed products.
The streamlining of processes and better utilisation of the existing expertise is a crucial step towards establishing a stronger and more sustainable business in indications with underlying inflammatory and fibrotic pathophysiology in the diseases of the digestive (GI) tract.
"I am delighted to join Tillotts and the Zeria Group and to be part of a growing team dedicated to improving the quality of life of patients suffering from GI-related diseases. I look forward to working alongside R&D leaders, talented employees, and partners to build on our core business, drive profitable growth and embrace operational excellence. Both companies are facing bright futures and I cannot wait to contribute to this journey," said Boubekeur.
Thomas A. Tóth von Kiskér, CEO of Tillotts, added: "With Karima, we have found the ideal top executive for the newly established role as Global Head of Innovation. She will play a crucial role in bringing the two companies to the next level by accelerating the creation of an innovative, global pipeline, with her extensive pharma expertise in both Europe and Japan."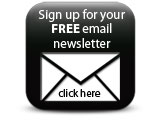 "This is an extremely important position for Tillotts as we believe a key element of the company's continued success is to move into closer collaboration not only with our Japanese parent company but also with other pharmaceutical companies as well as with universities and other academic research centres."
Companies