Tundra refrigeration dryers combine performance and reliability
There are 18 models in the range
There are 18 models in the Tundra refrigeration air dryers series
Hi-line Industries says its latest Tundra refrigeration air dryers provide the maximum operating performance with the lowest operating cost.
There are 18 models in the range, including units from 20 to 1040scfm air throughput and operating off a 230V single phase 50Hz supply, together with models with air throughput from 605 to 1040scfm with a 3 phase 440V 50Hz power input.
All models are designed for a standard 7 barg inlet pressure, at 35°C air inlet temperature (25°C ambient) and offer a constant 3°C dewpoint temperature delivery. The new design heat exchangers incorporated give a low differential pressure drop across the dryer, ensuring further energy savings, the Burton-on-Trent, UK-based firm says.
Non-standard operating conditions that can be accommodated include inlet air pressures (4–16 barg), ambient air temperatures (10–50°C), inlet air temperatures (20–60°C), and air throughput up to 9988cfm can also be accommodated on dryers manufactured to order. A high-pressure range up to 50 barg can also be supplied.
Dewpoint indicators are incorporated as standard (digital on larger models), together with an illuminated 'Power On' switch. An optional zero loss condensate drain can also be fitted. The larger models also have built-in filters to protect the heat exchangers from particulate build-up, so helping to protect from restriction and eliminating potential damage to the heat exchanger.
All products operate at minimal air consumption, achieved by minimising air pressure-drop and lowering the level of absorbed power, while the direct expansion technology of the equipment offers a constant 3°C dewpoint.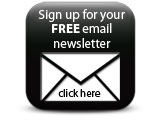 Additional energy savings can be achieved when the optional Hi-line ZLD autodrain unit is specified.
Companies