Two new faces at Intellitect Water
Mark Duckworth and Jo Cooper join the UK firm
Mark Duckworth
Intellitect Water, a UK developer of in-pipe water quality monitors, has appointed two new members of staff.
Mark Duckworth has joined the Romsey, Hampshire-based firm as engineering manager to work in product development.
Duckworth has seven years of experience in the design of low power, high-precision instrumentation for use in harsh environments.
Jo Cooper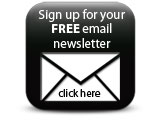 Meanwhile, Jo Cooper has been appointed as product/market specialist. She has 20 years of experience in the chemical industry and will be responsible for supporting customers and Intellitect's international network of distributors.
Companies