Unified Patent Court deal is finalised
UK life science companies across Europe will only need to go to court once
UK Business Secretary Vince Cable has finalised the deal for a new patent court to be based in London. The new court and patent system creates a one-stop shop for companies wanting to protect their business ideas in Europe and will bring an estimated £200m to the economy each year.
The agreement means that British pharmaceutical and life sciences companies looking to defend or enforce their patents across Europe will only need to go to court once, instead of fighting their case in each European country. The new court will be operational from 2015.
'The decision that London should host this new court shows not only the confidence in our legal sector but also the strength of the UK's intellectual property regime,' said Cable. 'Agreement on a unified patent regime is a good result, as it will mean defending a patent across Europe will now be much simpler.'
With a new single patent, businesses could potentially make savings of up to £20,000 per patent in translation costs alone and reduce time spent filling in forms.
It is vital UK companies understand the implications of these changes for their IP
Philip Westmacott of the Law Society's IP Working Party said: 'The signing of the agreement on a unified patent court is a major landmark on the road to a fully integrated European patent system. Over time litigation about patents in Europe will increasingly be before a European Court rather than national courts. Some 75% of European patents are in English and English is the primary language of science and technology. Those facts, coupled with the government's vision in pushing for a key part of the central division handling chemical and pharmaceutical patents to be sited in London, means that the UK patent professions should play a leading role in the new system as it evolves.'
Steve Bates, CEO of the BioIndustry Association (BIA), added: 'The BIA has long advocated the principles underlying the introduction of a single European Patent which ensures innovative companies can protect their inventions more simply and cheaply. Whilst it will be some time before the full extent to which the new arrangements will deliver these advantages is known, it is vital UK companies understand the implications of these changes for their IP and review the best strategy for them to obtain patent protection for their innovations in Europe.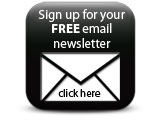 'London not only hosts the Central Division patent court for life sciences but also the European regulator for medicines and devices – the European Medicines Agency at Canary Wharf – and makes the UK the natural European home for global life science companies.'
Companies