Virtify delivers end-to-end solution for managing label content
Software is integrated with Kallik technology to deliver packaging and labelling artwork in seconds
Neil Gleghorn says manual transactions can be reduced by 90–95% with a structured content-centric approach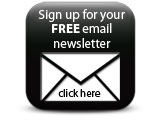 Virtify, a US supplier of specialist software to the pharmaceutical and life science industries, has added a new dimension to its structured content management system for labels, by integrating Automated Artwork Generation technology into the process.

This technology not only enables the creation and management of all labelling and product information in multiple languages, but also delivers print-ready packaging and labelling artwork in seconds, enabling pharmaceutical companies to generate final, consistent and compliant output from structured, single source content. They can gain control of their product information and labelling change process, while making major cost savings by significantly shortening cycle time.

By integrating the Automated Artwork Generation capabilities, powered by technology from Kallik Limited, Virtify says it can deliver an end-to-end solution that holds all the version layers of any individual fragment of content. It can track, within seconds, where that content appears across all the labelling collateral. From the core datasheet through to the final printed patient communication, regardless of the market or language, the organisation knows exactly what has been used where, and if required, can effect mass changes, almost instantly, fully confident in the results.

Neil Gleghorn, chief executive of Kallik Limited, based in Tamworth, UK, said: 'By moving away from the traditional document-orientated approach to a structured content-centric one, pharma companies will set the foundation for managing patient information from core data sheets right through the spectrum of labelling and packaging, wherever it appears. This means that one regulatory statement is traced to every piece of patient labelling right across the globe at the touch of a button, wherever and in whatever language it appears. We estimate that manual transactions can be reduced by 90–95%, potentially saving large pharmaceutical companies tens of millions of pounds.'