Visit Aptar Stelmi at CPhI on Stand 2M18
Aptar Stelmi is a trusted global partner providing premium elastomeric closure systems for injectables
Aptar Stelmi provides premium elastomeric closure systems for injectables
Driven by quality, service and innovation for more than 50 years, Aptar Stelmi is a trusted partner of leading pharmaceutical and biopharmaceutical companies throughout the world.
The company designs and manufactures elastomeric closures: stoppers for vials, and prefilled syringe and cartridge components such as plungers, needle shields and tip caps for all parenteral applications.
A member of the AptarGroup, the company benefits from the global market presence, innovation and technical capabilities of an industry leader.
Aptar Stelmi will present PremiumCoat at the CPhI Worldwide, ICSE, InnoPack tradeshow to be held in Barcelona, Spain, from 4–6 October, 2016.
PremiumCoat: The alternative coated stopper for sensitive drugs
PremiumCoat is a novel range of elastomeric stoppers developed by Aptar Stelmi launched in 2015. Based on an approved, pure, state-of-the-art formulation, the surface of the elastomer is coated during manufacturing with an ETFE film.
This coating acts as an effective barrier to many of the extractables and leachables that can be released from the elastomer. As a result, compatibility of the drug and the closure is significantly superior with PremiumCoat stoppers.
The company's first design to be released in 2015 was a 20 mm coated stopper. It is widening the PremiumCoat range by introducing a 13 mm coated stopper, and will soon extend this offer with other products.
Joël Cotten, Business Development Director at Aptar Pharma, will give a presentation on 'PremiumCoat, The alternative coated stopper for sensitive drugs' during the Innopack Showcase, at 10 am, on 5 October 2016.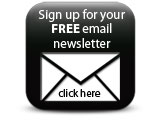 For more information on PremiumCoat, visit Aptar Stelmi on Stand 2M18.
Companies