Wipotec showcases serialisation solutions at Achema
Global engineering company on course for growth with innovative serialisation and weighing solutions for the pharmaceutical industry
At its Achema booth in Frankfurt, hall 3 booth D95, this week, the Wipotec Group will present an extensive portfolio of integrated serialisation solutions for track and trace projects, which will meet global serialisation regulations in the shortest possible time.
TQS Fast Track (traceable quality system) solutions provide CMOs and pharmaceutical companies with an extremely fast way to achieve FMD compliance.
Wipotec-OCS opens up another product focus with its E-M-A checkweigher series, which is perfectly matched to the requirements of the pharmaceutical industry thanks to a high degree of modularity.
At Achema, companies manufacturing pharmaceutical machines will meet Wipotec Weighing Technology, the market leading OEM partner for easily integrated, high-performance weigh cells and weighing kits in the microgram range.
The Wipotec-OCS TQS Fast Track portfolio presented at Achema includes the full range of modular systems for the serialisation, aggregation and tamper-evident packaging of individual folding boxes and HDPE pharmaceutical containers through to the entire pallet.
Across the whole production process, open XML interfaces ensure flexibility when connecting to different level 3 providers. Leading level 3 partners of Wipotec-OCS will offer their assistance at the booth on all issues relating to the unobstructed exchange of data between production, warehousing systems and the enterprise systems.
The solutions can be installed on site and put into real-time use at the premises of interested customers in just a few weeks. The portfolio of Fast Track solutions presented includes the TQS-SP TE, an application system that serialises folding boxes on a minimal footprint. An integrated tamper evidence unit handles tamper-proof sealing of folding boxes to ensure the tamper-evident functionality indispensable for many pharmaceutical products.
The TQS-HC-A TE, which is also demonstration-ready, goes a step further. Equipped with all the features of the TQS-SP TE in terms of product management, serialisation and tamper evidence, it adds a final completeness check using weight acquisition. High-precision weighing of the folding boxes makes it possible to check sealed boxes for the presence of a patient information leaflet. The same applies to verifying the number and filling of blisters in drug packages that are ready for dispatch.
Another live demonstration at the booth presents the TQS-CP Bottle application solution developed for bottles or vials, which is ideally suitable for integration into product lines. The system is set up at the exit of labelling machines and enables 360° all-round inspection and omni-directional verification of the labels, which have previously been serialised and then applied to the product.
There will also be a large number of checkweighers suitable for the pharmaceutical industry on show and ready for demonstration at the Wipotec booth. They start with the heavy load checkweighers for dynamic weight acquisition used for palletising pharmaceuticals in the logistics and warehousing sector.
Theo Düppre, CEO and founder of the WIPOTEC Group, said: "We are registering a global increase in market share in the pharmaceutical business segment for all the three product ranges that are Track & Trace and serialisation, weighing technology and product inspection. With the TQS Fast Track line we can guarantee our customers conformity with the EU Directive within the shortest time by offering them an agile product platform for the serialisation and aggregation of products."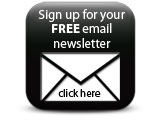 Visit Wipotec Group at Achema: Hall 3, booth D95
Companies