WuXi PharmaTech breaks ground on new cell therapy manufacturing facility in Philadelphia
Expected to start operations next year
WuXi PharmaTech, a pharmaceutical, biotechnology and medical device R&D services company with operations in China and the US, has broken ground on a new facility in Philadelphia for the manufacture of cell therapies. The plant should become operational in the second quarter of 2015.
WuXi PharmaTech will add 45,000ft2 of clinical and commercial manufacturing space to its existing 16,000ft2 cGMP cell therapy facility to support growing demand for allogeneic and autologous cell-based therapeutics. The company says the new facility will be built using advanced modular design, with flexible cleanroom technology, disposable equipment, and microcarrier cell culture systems.
Located in the Philadelphia Navy Yard, the new plant will complement WuXi's existing capabilities which include analytical chemistry, cell banking, cell characterisation, molecular biology and lot release testing.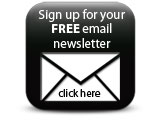 'Cell therapies offer important treatment options, and WuXi is committed to bringing them to patients faster,' said Ge Li, Chairman and CEO of WuXi PharmaTech.
Companies