WuXi acquires Chinese clinical research services companies
Contract Manufacturing | Finance | Research
MedKey and Jiecheng are both based in Shanghai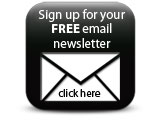 WuXi PharmaTech, a pharmaceutical, biotechnology and medical device research and development services company with operations in China and the US, has acquired two smaller CROs – MedKey Med-Tech Development and Jiecheng Med-Tech Development – both of which are based in Shanghai.

The two firms provide services in regulatory affairs, Phase I-IV clinical trial management, and clinical trial site management throughout China.

Financial terms were not disclosed.

David Xi, founder, owner, and ceo of the two firms, will continue to manage MedKey/Jiecheng as WuXi's Executive Director of Clinical Operations.

As part of WuXi, the firms will focus on clinical services needed by customers for Chinese regulatory filings and market access.

'This acquisition provides WuXi with a clinical development service capability and infrastructure that WuXi will expand and strengthen to serve our customers' growing clinical development needs in the fast-growing Chinese healthcare market,' said Ge Li, chairman and ceo of WuXi.


Companies