Zecotek receives $100,000 order for LFS scintillation crystals from Chinese OEM
Company's manufacturing process permits growth of large-diameter boules without cracking
A tier 1 positron emission tomography (PET) Original Equipment Manufacturer (OEM) in China has made a $100,000 order of LFS scintillation crystals for a PET medical scanning configuration.
The order was made through the Shanghai EBO Optoelectronics' partnership with Zecotek Photonics and represents a second Chinese OEM to order LFS scintillation crystals.
EBO Optoelectronics
EBO Optoelectronics is the largest crystal array producer and supplier in China. It uses Zecotek's LFS scintillation crystals exclusively for their PET arrays.
It has an extensive customer list, including the top PET OEMs in the world, and serves the second largest medical device market globally.
The order
"Although this order is relatively small, it represents the broader success that Zecotek is experiencing in the Chinese PET marketplace," said A.F. Zerrouk, Chair, President and CEO of Zecotek.
"Medical device OEMs recognise the performance and cost benefits of our LFS crystals and other photonics technologies. Our partnership with EBO Optoelectronics is paying early dividends as this is the second major PET OEM in China to order our scintillation crystals."
"We will assist with the integration of our crystals in their scanning devices and expect that this initial order will lead to long term contractual opportunities."
After comparative tests with other many other scintillation materials, the OEM chose Zecotek's LFS crystals to be configured for a specific design of PET medical scanner.
The LFS series of scintillation crystals are qualified to operate in PET scanners due to their superior timing resolution, photon detection efficiency and competitive pricing.
Crystal suppliers
Beijing Opto-Electronics Technology Company (BOET), a subsidiary of North-China Research Institute of Electronics-Optics, will supply the LFS scintillation crystals.
BOET is an industry leader in growing, cutting, polishing and large scale production of scintillation crystals grown by the Czochralski method.
Zecotek
Both companies are strategic partners for Zecotek Photonics, a developer of leading-edge photonics technologies for healthcare, industrial and scientific markets.
Having two strategic partners in China is a significant advantage for Zecotek's marketing efforts for its patented LFS scintillation crystals, solid-state photo detectors and integrated detector modules.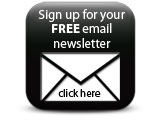 Zecotek's patented manufacturing process permits the growth of very large-diameter boules with uniform properties and without cracking (a problem with many competing scintillation materials), resulting in high element output and lower unit costs.
Companies