Aeris' expertise in IOT empowers Mevia to improve medical adherence and deliver real-time feedback
Aeris is a pioneer and leader in the market of the Internet of Things – as an operator of end-to-end IoT and M2M services and as a technology provider enabling other operators to build profitable IoT businesses
The goal: use real-timeintelligence to improve medical adherence
Mevia provides intelligent solutions to improve the quality of medical treatments. It develops solutions that enable people to take the right medication at the right time.
This helps improve adherence, which is one of the greatest obstacles to successful medical treatments. According to statistics from the IMS Health Institute poor adherence costs more than $500bn globally in avoidable healthcare costs and the World Health Organization said that "improving adherence would have a greater impact on health than any potential discovery in medicine."
Mevia has created technology, which can be adapted to work in blister packs, pill dispensers, and pill pouches, providing patient support and personal adherence feedback in real-time.
The problem: need to provide service at a competitive price with the ability and agility for potential global connectivity
Missed medication and adherence is a huge challenge globally for healthcare providers and pharmaceutical companies alike. Up to $289bn is spent on missed medication and adherence issues in the US, and the global pharmaceutical market's revenue loss is estimated to be $564bn owing to medication non-adherence.
Being an innovative, yet growing company, Mevia needed to partner with an expert in IoT. However, this partner needed to offer competitive pricing, global coverage, and the agility to adapt their services as Mevia grows. Many providers had high fixed costs which would prove to be a deal breaker for Mevia.
The solution: flexible pricing models that provide real-time intelligence globally
Mevia found that Aeris' flexible business model allowed them to provide their game-changing services without the burden of a large financial outlay. Aeris could also provide a reliable mobile network optimised to tackling the global challenge of medical adherence, while offering Mevia actionable insight into the IoT solution.
"By leveraging Aeris' expertise in IoT network solutions, while not being burdened with heavy upfront fees, we could begin to provide services that can increase the well-being of patients, reduce medical risk and save money, while providing patients with real-time support on how to take their medication," Jesper Hassel, CEO of Mevia said.
"Aeris' expertise, combined with its flexible approach, provides us with a robust solution which will allow us to expand globally and allows patients to receive real-time, useful information no matter where they are in the world."
Aeris' support of major cellular technology standards, such as GSM, CDMA, and LTE, enables Mevia to offer its customers flexibility and the potential for growth across the globe.
The results: a solution that provides real-time feedback with the potential for global growth
Powered by Aeris' network, Mevia can now offer an unparalleled solution to help tackle the problem of medical adherence, while providing patients with real-time intelligence and feedback no matter where they are in the world.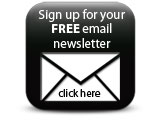 Aeris' minimal upfront cost and flexible approach has allowed Mevia to roll-out the solution and it also gives them the platform to expand globally, without the added headache of changing payment plans or being faced with untenable upfront fees.