African hospitals adopt SOPHiA artificial intelligence
Medical institutions from Morocco, Cameroon and South Africa advance clinical genomics across Africa
Global Data-Driven Medicine company Sophia Genetics has unveiled the list of African hospitals that have started integrating SOPHiA, the company's artificial intelligence, into their clinical workflow to advance patients' care across the continent.
These include:
PharmaProcess in Casablanca, Morocco
ImmCell in Rabat, Morocco
The Al Azhar Oncology Center in Rabat, Morocco
The Riad Biology Center in Rabat, Morocco
The Oudayas, Medical Analysis Laboratory, Morocco
The Center for Proteomic & Genomic Research (CPGR) in Cape Town, South Africa
The Bonassama District Hospital in Douala, Cameroon.
This is a story about accessibility, democratisation, empowerment and hope.
African hospitals are adopting SOPHiA to analyse genomic data to identify disease-causing mutations in patients' genomic profiles, and decide on the most effective care.
The AI allows an operator to do this regardless of their experience in genomic testing, or lack thereof.
SOPHiA users become part of a network of 260 hospitals in 46 countries sharing clinical insights across patient cases. This feeds a knowledge base of biomedical findings to accelerate diagnostics and care.
Speaking about the adoption of SOPHiA in Africa, Jurgi Camblong, Sophia Genetics' CEO and co-founder, said:
"By joining our community, African hospitals are breaking down the technological barriers that prevented African patients from benefiting from the same level of genomic testing than patients from the best medical centres worldwide.
"This is a story about accessibility, democratisation, empowerment and hope."
The region
Breast cancer is a particular problem in the continent, as lack of relevant diagnostics means that 60% of women with breast cancer in Africa do not survive.
According to a 2012 global report from the International Prevention Research Institute, an earlier diagnostic of breast cancer could increase life expectancy by 30%. The idea behind SOPHiA is to make expertise from anywhere in the world available, thus potentially aiding fast diagnosis.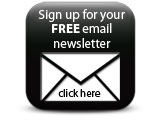 Camblong said: "The adoption of SOPHiA in Africa is perhaps the strongest evidence that the democratisation of Data-Driven Medicine is changing scale to help the highest number of patients, wherever they live across the globe."
Companies