Agilent opens X-ray diffraction manufacturing facility in Wroclaw, Poland
Expands its manufacturing capacity for single crystal X-ray diffraction products
Agilent opens a new X-ray diffraction manufacturing facility in Wroclaw, Poland
Agilent Technologies, a US measurement company, has opened a new X-ray diffraction manufacturing facility in Wrocław, Poland, after outgrowing its previous plant.
The company says the new state-of-the-art facility expands its manufacturing capacity and offers enhanced R&D capabilities.
The plant has been designed specifically for the production of Agilent's expanding range of products for single-crystal X-ray diffraction, including the recently launched GV1000 X-ray diffractometer.
'We have been looking forward to relocating to a larger, custom-designed facility for some time,' said Zdzisław Bober, country manager for Agilent Poland.
'The building provides enhanced facilities for product development and manufacturing, and a greatly enhanced working environment for all local employees. The space has been designed to comply with the strictest X-ray safety requirements, and this enables us to work more easily with higher intensity X-ray equipment.'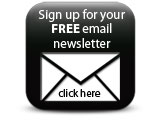 Single-crystal X-ray diffraction systems are used for routine analytical chemistry and challenging small molecule and protein diffraction studies.
Featured Companies