Aigenpulse appoints Chief Product Officer
Aigenpulse, a company at the forefront of employing data technologies and advanced machine learning to accelerate drug discovery, has appointed Dr Satnam Surae as Chief Product Officer.
The appointment continues the rapid expansion of the company, which has grown four-fold in the last year and is the first in a series of senior appointments.
Dr Surae was the first employee at Aigenpulse when he joined in October 2016, and most recently held the role of Lead Computational Biologist. He has extensive experience in computational biology, previously working at Whitehat Analytics and INVISTA.
Dr Surae gained his BSc in Biochemistry at the University of York, where he continued for his MRes in Computational Biology, during which time he also studied at the University of California San Diego in the laboratory of Professor Phil Bourne.
Dr Surae holds a PhD in Computational Structural Biology from University College Dublin where he worked in the Diabetes Complications Research Centre at the Conway Institute.
The appointment is part of Aigenpulse's strategy for growth in the biotech sector, specifically in response to customer recognition of the value created. The company's dynamic software platform has been developed as an enterprise system to accelerate drug discovery, enabling precise data-driven decisions to be made with confidence.
The data management system provides deep insight into operations and research activities, allowing improved traceability, auditability and visibility of progress within the drug discovery and development pipeline. This ensures that the commercially most attractive candidates are identified and pursued, ultimately increasing the efficiency at which new and improved drugs reach patients.
Tobias Kloepper, CEO at Aigenpulse, said: "Satnam's experience has been a great asset to Aigenpulse to date, and in his new role he will support our sustained growth rate, as well as delivering our platform development targets."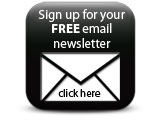 "His appointment is an essential part of the steps we are taking to respond to customer needs, and ultimately in our mission to help make better drugs available to more people worldwide."
Companies