Avid Bioservices quadruples process development footprint
Contract Manufacturing | Equipment
Specific enhancements to the new suites include the addition of 24 advanced benchtop process development bioreactors, ranging from 3 L to 15 L capacity in single-use and glass
Photo as seen on company website
Biologics CDMO Avid Bioservices has completed the expansion of the company's process development capabilities and laboratory space within its campus in Orange County, California. To celebrate the launch of its newly expanded facilities, Avid hosted an open house and laboratory tour for existing and prospective clients.
Process development represents a vital CDMO function. The completed expansion project further strengthens the company's capabilities in the areas of R&D support, process development, process characterisation and validation, and pilot-scale production for a broad range of biotechnology products.
The new suites significantly accelerate Avid's ability to develop and deliver cost-effective, robust, scalable and compliant processes and to drive efficient and rapid "on-boarding" of new customer programmes progressing to manufacturing.
Specific enhancements include a four-fold expansion of the company's process development laboratory footprint and the addition of 24 advanced benchtop process development bioreactors, ranging from 3 L to 15 L capacity in single-use and glass.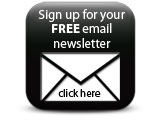 Rick Hancock, Interim President and CEO, said: "We are very excited to bring these state-of-the-art upstream and downstream process development laboratories online."
Companies