Biolab Farmaceutica to open research and development centre in Canada
Facility in Ontario is an important step in Biolab's global expansion
Biolab Farmacêutica, one of the largest healthcare companies in Brazil, is to invest an initial BRL$20m (C$8m) in equipment, facilities and technical staff to open an R&D centre in the Greater Toronto area. This investment is part of Biolab's global expansion plans. The 1,000m2 R&D centre will be an extension of Biolab's Itapecerica da Serra R&D centre in Brazil, and the two operations will be fully integrated.
'When we started planning our R&D centre abroad, we wanted to set it up in an innovative region with incentives and openness to partnerships and business. We found these features in Ontario, which has the ideal conditions for us to move forward in our pursuit of cutting edge innovation,' says Biolab's CEO, Cleiton de Castro Marques.
Biolab is among Brazil's leading pharmaceutical investors in research, development and innovation, with one of the most modern R&D centres in Brazil. It invests 10% of net revenue every year and has a team of approximately 100 professionals dedicated exclusively to this area. Currently, the company is working on more than 150 radical and incremental innovation projects and has 220 patent applications filed.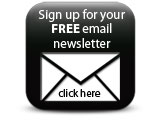 Biolab was founded in 1997, and is a leader in prescription drug sales for cardiology, and ranked fourth in sales for dermatology in Brazil; the company also plays an important role in gynecology, orthopedics, rheumatology, and pediatrics, and has more than 100 products in its portfolio.
Companies