Casella introduces CEL-712 data logging instrument
For the real-time detection of airborne dusts, fumes and aerosols
The CEL-712 Microdust Pro is for the real-time detection of dust, fumes and aerosols
The CEL-712 Microdust Pro from UK measurement specialist Casella is a hand-held, data logging instrument for the real-time detection of airborne dusts, fumes and aerosols during the pharmaceutical manufacturing process.
Bedford-based Casella claims the instrument boasts the highest measurement range of any device of its kind currently available on the market. It features a unique filter that enables on-site calibration.
The CEL-712 Microdust Pro is suitable for occupational health monitoring as well as industrial process monitoring, testing air filtration efficiency, site boundary monitoring, environmental measurement and research activities.
Featuring a large colour display and colour-coded screens to ease navigation – plus with a graphical facility – it provides immediate details of when and where excessive dust levels are occurring.
While the CEL-712 Microdust Pro comes factory calibrated to internationally recognised 'standard' dust, by using an optional TUFF air sampling pump and gravimetric adaptor, user-defined dust-type settings may be obtained. This means that the user can calculate a correction factor for the actual type of dust being measured and ensures maximum accuracy for the application.
Further benefits include its ease of use – an operator can be taking a measurement within three simple steps after switching the instrument on. Plus it features a large memory capable of up to 500 measurements, which can be downloaded into Casella Insight Data Management Software, where it can be stored and analysed as necessary.
Information such as the time history of the dust level can be displayed, revealing the times and extent of particularly 'dusty' events.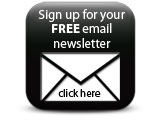 Reports can also be generated easily by location or person using the intuitive report wizard, with additional qualitative data provided that is not available with gravimetric air sampling methods alone.
Companies