Chiral Technologies buys Diffinity Genomics
Diffinity Genomics has developed novel technology for the purification of nucleic acids
Chiral Technologies, part of Daicel, the market leader in enantioselective chromatography, has bought the assets of Diffinity Genomics of West Henrietta, NY, US, for an undisclosed sum.
Diffinity Genomics has developed novel technology for the purification of nucleic acids, which formed the foundation for its products in DNA purification markets. The Diffinity RapidTip technology provides a method for rapid purification of amplified DNA fragments from Polymerase Chain Reaction (PCR) in a single step.
'The innovative, patented purification technology from Diffinity was a perfect choice for our expansion in the bio-separation/purification marketspace,' said Joseph Barendt, COO of Chiral Technologies.
As a new business unit of Chiral Technologies, Diffinity's product portfolio demonstrates Chiral Technologies' commitment to providing the health sciences industry with innovative separation technologies.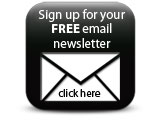 Upon the successful completion of the acquisition, Diffinity's CEO Joseph Marasco will leave the company to pursue other interests.
Companies