Ci-DMS helps deliver productivity and GMP compliance
At pharmaceutical plants in the US and Thailand
CI Precision, a UK developer of management systems, has won contracts for two Ci-DMS dispensary management systems from pharmaceutical manufacturing plants in the US and Thailand.

Ci-DMS is a highly configurable MES module that controls the dispensing of raw materials for pharmaceutical production and provides an electronic batch record for dispensing operations. The system uses barcodes to identify the correct raw materials and interacts with scales to electronically record the quantity dispensed, removing the errors associated with manual data entry.

Ci-DMS is a configurable MES module that controls the dispensing of raw materials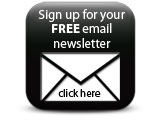 Ci-DMS will improve productivity by removing the need for a second checker. Through a bi-directional interface it automatically updates the ERP system for all material dispensed, replacing the current manual data entry processes, reducing data errors and eliminating delays in updating the stock record.

By enforcing standardised dispensing processes Ci-DMS helps improve GMP compliance and the audit trails and reporting functions provide rapid analysis of any deviations.

CI Precision will provide installation and validation support for both of these projects to validate the systems applying GAMP principles and the relevant regulatory standards.

Will Eaden, sales and marketing manager at CI Precision, said: 'These two new contracts demonstrate our commitment to supporting pharmaceutical manufacturers with high quality cost effective software systems at a global level.'

CI Precision is based in Salisbury, Wiltshire and has more than 30 years' experience developing software systems for pharmaceutical manufacturers.


Companies