Clarity and flexibility define LIMS upgrade
Allows sequential numbering to be defined by laboratory, batch or project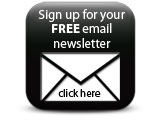 Two Fold Software, a UK-based Laboratory Information Management System (LIMS) developer, has upgraded its Qualoupe LIMS software, which features a simple user interface that offers users both clarity and flexibility.

Qualoupe's roles functionality, for example, allows users to define a role for a lab technician who only needs access to the sample manager and batch manager modules.

'This role can be used quickly to assign the rights and privileges to all laboratory technicians,' said Paul Bateman, Two Fold Software's business development manager. 'But because the role definition is linked to the user interface the system presents only the assigned applications when a laboratory technician logs into the system, rather than displaying all the functionality that exists. This greatly simplifies the user experience and prevents distracting the user with unnecessary functions.'

The latest release of Qualoupe also allows users to define sequential sample numbering by laboratory, batch, or project.

The web-based Qualoupe user customisable interface is principally icon-driven and features uncluttered screens using a Just Enough Information Model (JEIM) that requires minimal mouse clicks to operate.

Two Fold Software says other benefits of the upgrade include: less user training; a reduction in the LIMS 'go live' time; faster return on investment; and quicker user acceptance.

The London-based company offers a rental payment option for its Qualoupe LIMS solution, which offers easier access to the productivity gains, improved quality management and the reporting flexibility that Qualoupe delivers, without requiring significant capital outlay.


Companies