CluePoints opens US Office
The expansion marks CluePoints' strategy to build its infrastructure to support rapidly growing US client base
CluePoints, provider of Risk-Based Monitoring (RBM) and Data Quality Oversight solutions for clinical trials, will be expanding its operations in the US with the opening of a new office in Wayne, Pennsylvania (USA).
The company provides solutions to seven of the top 10 global biopharmaceutical companies and notable CROs and medical device companies.
It has seen demand for its services increase, fueled by growing industry and regulatory recognition of the benefits of a centralised statistical monitoring (CSM) approach.
In response, CluePoints has grown its US commercial team with the appointment of two new business development executives. Throughout the next 12 months, the company will increase its staff by 50%.
The focus will be on developing and supporting both existing and new customers in the region, from small and mid-size organisations to large pharmaceutical companies and CROs.
"Idustry regulations, especially the imminent revised ICH E6 (R2) GCP guidance, now insist that sponsors have a central statistical approach to driving data quality, integrity and oversight," said Steve Young, Chief Operations Officer.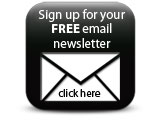 "We chose Wayne for our operations because it is located within a key region for biotech, CRO, pharma and technology companies and provides access to a rich talent pool to support our continuing growth."
Companies