Cmed to demonstrate analysis of clinical data using encapsia
Cmed will present its encapsia clinical data suite at Mobile in Clinical Trials and DPharm: Disruptive Innovations to Advance Clinical Trials 2017, attendees at both conferences will have the opportunity to learn how encapsia streamlines the capture, management and reporting of clinical data
Cmed's new generation clinical data suite, encapsia, makes the capture, management and reporting of clinical data more efficient, saving customers time and money and helping trial sponsors to build more agile and flexible trial programmes, improving data accuracy and time-to-market for new drugs.
Clinical data can be captured flexibly by eSource, multi-media and web eDC, while being displayed in live visual insights, providing live analytics and insuite audit trailed actions. It is fully compliant with regulatory guidelines and allows integration with existing systems.
Mobile in Clinical Trials will take place 6 September 2017 at the Marriott Copley Place, Boston. During the conference, David Connelly, CEO at Cmed, will demonstrate encapsia at the Technology Showcase.
He will highlight how the solution is shaping new methodologies for better data collection and visualisation in today's clinical trials, empowering timely decision-making and corrective actions in real-time.
Connelly will then present at DPharm: Disruptive Innovations to Advance Clinical Trials, also being held at the Marriott Copley Place on 7–8 September 2017.
He will discuss how immediate access to clinical trial data with encapsia can be captured and consolidated from a variety of sources and how actionable live ongoing analysis makes all aspects of data reviewing and monitoring easier, improving data quality, and internal and external patient safety monitoring.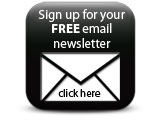 Connelly said: "We combine the practical experience of a full service CRO with the latest technology knowhow to inspire and drive real progress throughout the clinical trial process and ultimately, achieve higher quality outcomes and efficiencies for today's studies. We are delighted to be able to share our vision with delegates at both industry-leading events and provide first-hand insight into how our solutions can achieve greater, speedier and more accurate results."
Companies