Collaboration to enhance and extend AI technology capabilities
e-Therapeutics, a company pioneering the use of network-driven drug discovery (NDD) to create new and better drugs, announced agreements with Intellegens and Biorelate to develop artificial intelligence (AI) technology capabilities
Intellegens and Biorelate both have AI tools which, after pilot studies, have been proven to enhance ETX's existing computational NDD technology. No financial details were disclosed.
Intellegens is a spin-out from the University of Cambridge that has developed a unique AI method for training neural networks from incomplete data. The collaboration will allow e-Therapeutics to apply Intellegens' technology to the predication and error correction of large-scale biological and chemical data.
This will enable neural networks to be trained on the sparse data typical of biological and chemical problems. Application of the technology will result in the enhancement of e-Therapeutics' existing proprietary databases facilitating greater coverage of chemical space. In addition, it will be used to develop a novel computationally guided approach to medicinal chemistry.
Manchester-based Biorelate provides biomedical knowledge by using AI to create curated databases from the analysis of published literature. Its cutting edge technology uniquely combines natural language processing (NLP) and machine learning with human expert curation.
The result is the extraction of structured biological knowledge from the wide body of expert journals. The aim of the collaboration is to directly feed this knowledge into e-Therapeutics' Network-Driven Drug Discovery engine facilitating the pursuit of novel disease mechanisms.
Dr Jonny Wray, Head of Discovery Informatics at e-Therapeutics said: "I am excited we are entering into a partnership with these two companies. We already utilise machine learning heavily in our discovery platform to augment empirical biological and chemical data. These partnerships will enhance and extend our internal capabilities via collaborations with companies at the cutting edge of AI research and application."
Dr Gareth Conduit, founder of Intellegens, said: "We are very excited to be entering into this relationship with e-Therapeutics. We believe our novel deep learning technology, specifically suited to sparse data problems, will significantly improve the data and enable more opportunities to be investigated within e-Therapeutics' Network-Driven Drug Discovery approach."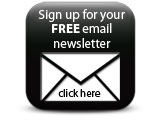 Dr Daniel G Jamieson, founder & CEO of Biorelate, said: "The partnership with e-Therapeutics is an important milestone in our on-going mission to curate truths in biomedicine. We will be supporting e-Therapeutics' drive to better understand how complex diseases work. As biomedical knowledge continues to expand, the need to harness this and better understand what is already known is now greater than ever."
Companies