Cytokinetics and Amgen to develop cardiac myosin activators
Cytokinetics, a California-based biopharmaceutical company, and biotechnology pioneer Amgen are to develop and commercialise novel small-molecule therapeutics that activate cardiac muscle contractility for potential applications in the treatment of heart failure.
Amgen has also obtained an option to participate in future development and commercialisation of Cytokinetics' lead drug candidate arising from this programme, CK-1827452, which recently completed two Phase 1 clinical trials. The collaboration is worldwide, excluding Japan.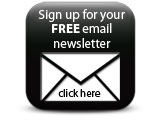 Cytokinetics will receive a non-refundable up-front license and technology access fee of US$42 m. In addition, Amgen has purchased 3,484,806 shares of Cytokinetics common stock at $9.47 per share and an aggregate purchase price of approximately $33 m.