DNA2.0 Becomes ATUM
Founded in 2003 to marry computational design and gene synthesis, DNA2.0 was a pioneer in the application of machine learning (or artificial intelligence) to biology
Today, the company is building on that legacy of invention with a new name: ATUM. In Egyptian mythology, ATUM was the first god, the underlying substance of the world – a product of energy and matter.
The new name reflects the company's expanded focus – manipulating the underlying substance of life (DNA) to engineer biology across the spectrum of scale, from building better genes, proteins and pathways all the way to creation of cells.
"The name ATUM captures the spirit of creation, invention and discovery that typifies who we are," said Jeremy Minshull, PhD, cofounder and CEO. "We are helping to transform biology from a discovery science to an engineering discipline, and seeking out areas where this approach can have the biggest impact."
"Our vision for this new biology is to help advance solutions for some of the world's biggest problems – disease, climate change and food insecurity. To do this we are strategically growing our team and introducing new tools. What hasn't changed is that we do all of this in a very collaborative model, with PhD level scientists who engage with every customer in a peer-to-peer relationship," he added.
The company's growth from DNA2.0 to ATUM has evolved with the science, and has been particularly catalyzed by
James Love, PhD, joining the company in 2015 to develop and lead protein expression services
the acquisition of MIGS, the antibody engineering powerhouse founded by Michael Feldhaus, PhD, who joined the company's executive team in April 2016
the recent hiring of Ferenc Boldog, PhD, who brings decades of pharmaceutical industry experience to establish ATUM's cell line development offerings
the issuance of the first patents in an emerging LeapIn transposase portfolio. This tool has applications in gene expression, gene therapy and gene discovery, as well as ATUM's cell line service.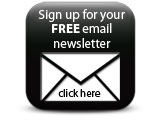 "Historically, we have partnered with companies who use our DNA-based tools in-house," said Dr Minshull. "By optimising the interactions between our molecular tools, cells and growth conditions, we can offer more complete solutions, and speed our partners' progress. For example, we provide antibody engineering and upstream services to support the search for tomorrow's drugs, to abate climate change and to solve the problem of food insecurity."
Companies