Denny Bros completes purchase of Richard Ching & Son
Denny Bros, a global leader in multipage labelling and printing solutions, is delighted to announce its purchase of Richard Ching & Son Ltd
The deal was sealed at the beginning of December 2016 and opens up new business opportunities for the Denny Bros Group.
Strategically driven to complete the circle between engineering and labelling, the acquisition enables Denny Bros to expand its product offerings to include nameplates, fascia labels, under surface printed labels, vinyl labels and way markers.
The chairman of Denny Bros Group, Barry Denny, said: "I am delighted that we have taken over Richard Ching & Son Ltd. They are a great company with a good workforce and offer an excellent range of specialist signs, labels and nameplates."
Their activities dovetail in to those of Denny Bros and Willowbridge Labels, a company we bought a few years ago, and which has gone from strength to strength as a result of our involvement and investment. I am sure we can do the same with Richard Ching & Son Ltd, and look forward to progress being made over the next year or two."
With more than 80 years of experience in manufacturing the widest range of labels and nameplates within the industry, Richard Ching & Son Ltd specialises in producing way markers used by councils and other organisations plus metal nameplates, plastic labels, overlays and many other labelling products used across all industries.
The family owned company, which shares the same ethos as Denny Bros, will continue to be run by general manager of 30 years, Ivan Kistruck, and will operate under its current identity.
Mr Kistruck said: "Richard Ching's previous owner, Sheila Harrington, took great care in selecting the right company and the right people for us to work with. The news has been extremely well-received here as it provides job security and with the possibility of new markets comes the prospect of more employment in the future. We look forward to having a long, successful future with the support of the Denny Bros Group."
The move to acquire the company and its premises outright was driven by Denny Bros' desire to benefit from Ching's excellent reputation and experience in an area which fits well with Denny Bros' existing product ranges. Both companies hope to build further on current successes in the UK market and aim to share expertise to expand their market share in the future.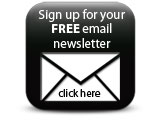 This latest acquisition now takes the Denny Bros Group of companies to ten – allowing for coverage of a broad range of disciplines, all underpinned by the same principles of flexibility, customer care and innovation.
Companies