Denny Bros extends its anticounterfeit solutions portfolio
Company that pioneered multipage labelling has further added to its extensive range of anticounterfeit solutions
According to Reuters, counterfeit drugs have become a US$200bn per year global industry, which, despite ongoing crackdowns by the authorities, is still a growing problem.
To help pharmaceutical companies fight back, Denny Bros, the UK's leading producer of multipage pharmaceutical labels and printing solutions, is to target the sector during the second quarter of 2016 with a range of anticounterfeiting solutions.
Denny Bros, who pioneered multipage labelling, known as Fix-a-Form, has further added to its anticounterfeit solutions, which, it hopes will help to safeguard pharmaceutical producers and the general public from harm.
One of the company's print features to help combat counterfeiting is a security 2D matrix that enables information to be encoded using either text or numeric data. Microtext is another solution offered, enabling words to be printed below or at one point size, which is almost unnoticeable to the human eye without the help of magnification.
Other key solutions offered include producing deliberate print 'hickies,' which may not be identified by the human eye and therefore will not be reproduced in a counterfeit item, and thermochromatic ink, which when exposed to heat can reveal or hide print features.
Unique serial numbers can also be incorporated into the print to identify and authenticate individual products. Coin reactive ink is an option, which requires a coin to be rubbed over the surface to expose the covered items beneath.
Additional security solutions also include fluorescent UV reactive inks to hide text or pictures until uncovered with UV light, and void protection material, which on peeling back the label covering displays text such as 'Void' or 'Tamper Warning' to show a product has been interfered with. Other options include silver foil coating and bespoke holograms to make an item more difficult to counterfeit.
Complementary security solutions supplied by the company include RFID tags, which can be covered under labels or inserted into the packaging, and acoustic tags to deter shoplifters.
Denny Bros is already a leading supplier to the pharmaceutical sector of multipage labelling solutions, allowing detailed clinical information to be incorporated in a booklet label of up to 120 pages. Key features of its labels include easy-open, resealable and even a four-ply wet peel solution. Information to be held on the labels can include medication instructions in multiple languages, safety messages, dosage details and legal information.
Accredited to PS 9000:2011 and ISO standards, the different security options build on Denny Bros' many years of experience in the pharmaceutical labelling sector and should further widen the appeal of its products.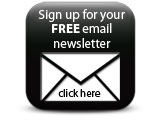 Denny Bros' Senior Marketing Executive, Stephie Castling, says: 'During the last few years, we have offered a number of anticounterfeit and anti-tamper solutions that we have subsequently further added to. In the next few months, we'll be promoting these to the pharmaceutical sector in a bid to reduce the risk from counterfeit drugs and product tampering, and to help this sector comply with the Falsified Medicines Directive.'
Companies