Dipharma Francis Srl sell Amino Chemicals to ABA Chemicals
Dipharma Francis Srl, a European manufacturer of Active Pharmaceutical Ingredients, completed the sale of its subsidiary Amino Chemicals, based in Malta, to ABA Chemicals Corporation, China
Amino Chemicals was founded 1992, and became part of the Dipharma Group in 1999.
Dipharma develops innovative chemical processes and crystalline forms for the most renowned pharmaceutical companies around the globe. Its manufacturing facilities supply from laboratory to industrial quantities, whilst complying fully with the most stringent quality standards.
Marc-Olivier Geinoz, CEO of Dipharma Francis Srl, said: "This transaction will offer great opportunities for collaboration between Dipharma Group and ABA Chemicals Corporation, including new business opportunities with China, the world's second largest pharmaceutical market. It will also provide Dipharma and its shareholders with additional resources to invest in strategic projects."
ABA Chemicals is a API and CMO producer in China with three manufacturing sites in Jiangsu Province and three R&D centers in Shanghai. ABA Chemicals is a supplier for the world's leading chemical and pharmaceutical clients.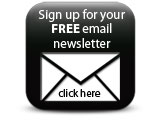 Tong Cai, Chairman of ABA Chemicals Corporation, said: "Dipharma Group is a respected partner of ABA Chemicals. Our relationship with Amino Chemicals started more than ten years ago. This transaction will establish ABA's operations in Europe and strengthen the co-operation between ABA and Dipharma. Amino Chemicals will be our important stepstone for further international development."
Companies