Ditching pipettes for computers: The rise of artificial intelligence in biomanufacturing
Described as "the science and engineering of making intelligent machines," AI (artificial intelligence) has expanded rapidly and has made a lasting impact in the bioprocessing sector. Steve Bates, CEO, BioIndustry Association, explains
From diagnosis to personalised treatments, AI is making its mark across modern medicine, with both SMEs and Big Pharma making use of it to increase efficiency in the manufacturing of medicines and to create the best outcomes for patients.
Speaking at the BioIndustry Association's 16th Annual bioProcessUK conference last year, Dr Andrew Phillips of Microsoft Research highlighted that genetically programmed organisms are attracting significant investment (more than US$3.8 billion in private investment last year) and are becoming the fastest growing area in pharma.
At the start of 2020, we heard that AI is more accurate than doctors in diagnosing breast cancer … so it's clear that AI will continue to be at the forefront of the sector throughout 2020 and beyond.
Microsoft has become a big player in our sector, partnering with researchers at Princeton University in the US and two UK companies — Oxford BioMedica and Synthace — to develop Station B. The Station B platform, which is being developed in Cambridge, UK, is made up of integrated computer programs that can analyse biomedical data.
Station B applies the same precision that provides predictable results in computer programming to biological systems. Synthase uses Microsoft Azure to automate biological experiments rather than relying on scientists to do them by hand.
Oxford Biomedica, a leader in cell and gene therapy delivery, manufactures the lentiviral vector used by Novartis for Kymriah, a "living drug" that reprogrammes a patient's own immune cells to seek out and kill cancer cells. This CAR-T therapy works against acute lymphoblastic leukaemia.
Dr Andrew Phillips of Microsoft Research talking at the BIA's 16th Annual bioProcessUK conference
The Oxford Biomedica team is also working with Microsoft to enhance quality and optimise yields of lentiviral vectors, reducing the amount of trial and error required to make beneficial scientific breakthroughs and enabling scientists to operate more efficiently and cost-effectively.
Also working in this area, Cambridge Cancer Genomics has recently produced OncOS — a platform that provides access to precision oncology using AI. This platform will enable oncologists to access the latest analytics for sequencing data, which will help to provide personalised treatments for cancers and predict responses to therapy.
An important consideration is whether our community has the skills and expertise needed to interrogate, interpret and fully use the data and insight developed through these new processes. Data analytics will become an ever-greater part of bioprocess engineering and one can see new bioprocess machines as more of a series of connected sensors providing data to control than a bioreactor with processes ether side.
GlaxoSmithKline has recently announced the recruitment of 80 AI specialists by the end of 2020. It is well known that our sector faces acute skills gaps and shortages around data science, AI, machine learning and automation. And, although there is a great deal that is excellent in the training landscape, employers also report that training provision is not always fit-for-purpose and the content of degree-level training in STEM subjects is not yet meeting our future needs.
However, it was inspiring to hear from those involved in the BIA MAC LeaP programme during the bioProcessUK conference. LeaP is a training programme that's helping to develop skills for the next generation of biotech leaders … and what isn't yet formally on any curriculum is already being discussed and put forward for future learning and training.
Participants have the opportunity to visit manufacturing facilities, including GSK, Adaptimmune and many others. In addition, the Cell and Gene Therapy Catapult has created the Advanced Therapies Apprenticeship Community (ATAC), an apprenticeship programme that trains and upskills individuals to develop, manufacture and deliver innovative therapies at scale.
The key mindset change I've learnt through this is that apprenticeships are no longer something only done at the start of a career — and many of these opportunities enable people to blend a new skill and competency in coming technology with skills they have learnt earlier in their career.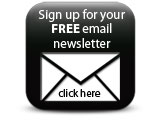 It is clear that the use of AI in bioprocessing holds significant advantages, but we must be able to adapt and create solutions to arising challenges such as regulation and skills. BIA members have been at the forefront of this exciting new area and I look forward to seeing continued development in this area in 2020 and beyond.