Domainex wins £250,000 grant to support cancer drug research
Research will initially focus on breast and ovarian cancer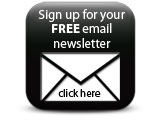 The UK's Technology Strategy Board has awarded Domainex of Cambridge a £250,000 grant to help support the development of a new drug for the treatment of several common cancers.

Domainex's novel drug will work by inhibiting two closely related protein kinase enzymes, TBK1 and IKKε. Recent studies have shown that blocking these protein kinases will stop certain cancer cell lines from growing, suggesting that inhibitors of these enzymes can be used for the treatment of cancer.

Furthermore, these enzymes are also important in some inflammatory diseases, obesity, and Type 2 diabetes.

Domainex will initially focus on breast and ovarian cancers.

Trevor Perrior, Domainex's research director, said: 'A TBK1/IKKε inhibitor would have a significant impact on patients with breast, ovarian and possibly other cancers, leading to a better quality of life, and improved survival rates. The novel mode of action will allow the treatment of patients with drug-resistant triple-negative tumours which are of increasing importance in the clinic.'

Domainex's research objective is to identify a drug candidate that is effective in disease models and would be orally well-absorbed by humans. The subsequent commercialisation of this new drug would be undertaken in partnership with a large pharmaceutical company which has the resources to take the drug through clinical trials and to the marketplace.

'The funding of this proposal will allow Domainex to recruit a number of scientists, preserving highly-skilled drug discovery jobs in the UK,' said Eddy Littler, ceo of Domainex.


Companies