ERT appoints industry veteran to advance eCOA strategy
ERT, a global data and technology company that minimises uncertainty and risk in clinical trials, has appointed Zaher El-Assi as executive VP and Product Line executive for electronic Clinical Outcome Assessments (eCOA).
In this role, he is responsible for defining and leading the product strategy for ERT's eCOA solutions and services.
El-Assi brings more than two decades of global business acumen to ERT, including senior management roles in the clinical research, healthcare and drug development industries. Previously, El-Assi was VP, Global Commercial Leader at Watson Health, a division of IBM, where he led global sales and innovation for the company's oncology and life sciences business unit as well as its consumer health and ecosystems group.
"Zaher is an outstanding addition to ERT's executive management team," said James Corrigan, president and CEO of ERT.
"Based on his extensive experience, he is well positioned to advance our global eCOA strategy and ensure that our solutions continue to meet our customers' needs."
"I'm delighted to join ERT at this pivotal time, when technological advances are helping clinical trial sponsors overcome many of their biggest development challenges." said El-Assi.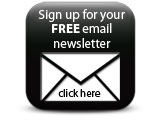 "ERT's proven eCOA solutions help our customers to abandon traditional, error-prone paper methods and easily implement a modern, quality-driven approach to clinical trial data capture so they can improve clinical trial efficiencies and get new therapies to market faster."
Companies